Results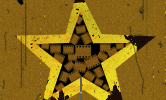 Grand Prix Jury awarded to the film Hunger dir. Steve McQueen.
First Prize in New Polish Film Competition Jury awarded to the film Snow White and Russian Red, dir. Xawery Żuławski, prod. Jacek Samojłowicz.
Best Film Prize in Film on Art International Competition Jury awarded to the film FLicKeR, dir. Nik Sheehan.
ART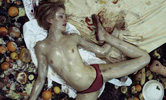 The ENH IFF pays a lot of attention to contemporary art. Two domains - film and the visual arts often meet and overlap here. This year's Festival will be enriched by the new international competition of films about art, supplemented by the section entitled "The Third Eye". The programme includes full-length, original documentaries inspired by different domains and trends in old and contemporary art.
femininity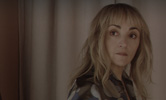 From the point of view of organisers of the 9th ENH this may be a tiny fraction of a huge whole, but for a festival goer this piece of information may be very useful. Femininity will be one of the subjects present at this year's festival and we hope that this fact will trigger the choice of a new path for the Festival. One of the retrospectives will introduce audiences to the slightly feminist cinema by avant-garde director Jennifer Reeves.
My ENH
Strona archiwalna
July-August 2009
Film / director / concert:
Go to the cycle:
SELECT A SECTION