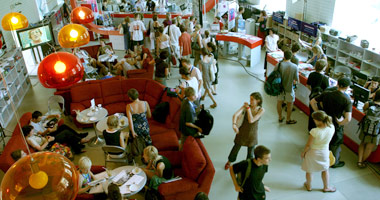 MEDIATEKA FESTIVAL CENTRE (MEDIATEKA - CENTRUM FESTIWALOWE)
5 Teatralny Square, 50-051 Wrocław
9.00 - 21.00 (break 14.45 - 15.15)
The multimedia library, one of the nicest and most modern buildings in Wrocław, will become the FESTIVAL CENTRE for the duration of the festival. This spacious, multi-functional, and magnificently equipped venue served as an ideal festival command centre last year.
More information about the centre at: www.mediateka.biblioteka.wroc.pl

Every person participating in the festival will be able to find everything here: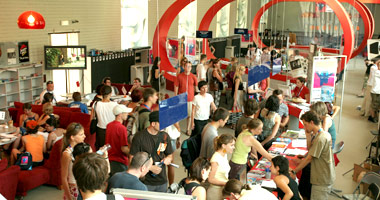 Festival pass pick-ups,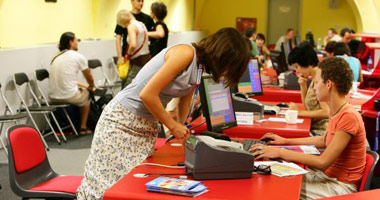 Pre-sale and sale of tickets,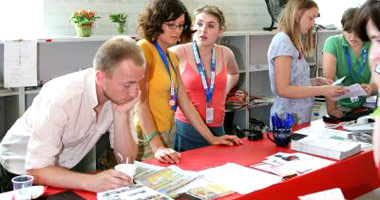 Festival information point,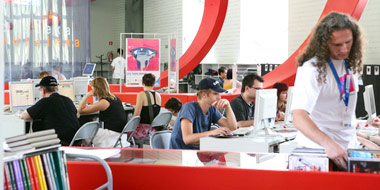 Celluloid film shop,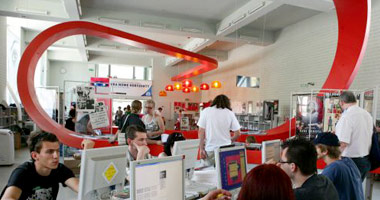 Internet cafe,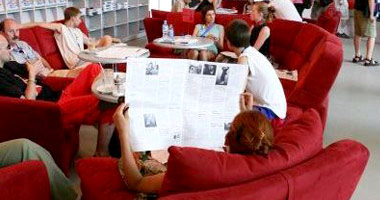 … and comfortable seats, ideal after such an exhaustive itinerary.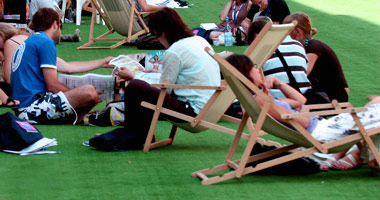 You can also take a break outside of the Festival Centre building.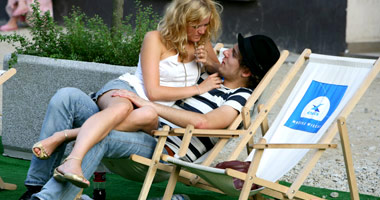 Not only very comfortable and durable deck chairs ...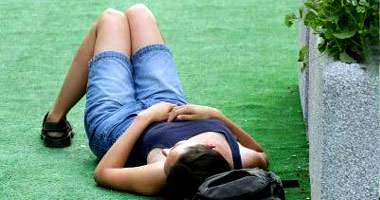 but also green lawns invite you to relax.