The International Film Festival ERA NEW HORIZONS, held every year in Wrocław in the second half of July, is an exceptional event in Poland and Europe. The festival's main idea is to present uncompromising, innovative and original cinema from all over the world. Its name is a symbol of the new horizons of film language, a new form of expression and original issues, touched upon nowhere else. The films which are presented in Wrocław provoke extreme reactions and emotions, controversies and discussions, applause and protests.
The main sections of the programme of ERA NEW HORIZONS:
NEW HORIZONS International Competition, the most important part of the festival, including 14 works which cross various borders and set trends in the development of the modern cinema. The idea of the competition is to present different conventions - from feature films to creative documentaries and animations to experimental works. The competition includes feature-length films which have not been screened publicly in Poland before.
This year, three awards will be granted within the NEW HORIZONS International Competition:
Grand Prix for the best film, awarded by an international jury

The audience's prize

Film Critics Awards granted by an international jury of film critics
All winning films will receive a guarantee of distribution in Poland.

The FILMS ABOUT ART International Competition is a new item of the repertoire of ERA NEW HORIZONS. The competition will present 14 feature-length, original documentaries directly inspired by art, as well as those documenting artistic phenomena and film portraits of inspiring artists. We will also invite films which broaden the traditional forms and language of documentaries. The competition of films about art is open to such forms as docu-fiction, paradocs, mockumentaries, video-performances, or creative documentaries.
The films of this section will be assessed by an international jury and the winner will receive not only a financial reward, but also a guarantee of distribution in Poland.

The NEW POLISH FILM Competition was created in order to present full-length Polish productions: feature films, animation, documentaries and experiments, as well as films made by Polish artists abroad. It is an alternative to other national contests which tend to give awards to conventional films. This is a space where the audience and filmmakers meet to form the sense of our national cinema, where its development directions, values and phenomena are discussed.
The competition screens premieres of feature-length films and works which had festival or cinema premieres after 31 July 2008.
The selected films will be assessed by an international jury and one of them will be granted the Wrocław Film Award, funded by the Mayor of Wrocław. The Marshal of Lower Silesia, who is the festival's partner, funded a special debut prize, also awarded by the international jury.

The POLISH SHORT FILM Competition, co-organised by the Association of Polish Filmmakers, allows the festival audience to follow Polish short- and medium-length film production. The selection will include documentaries, animations and features (up to 60 minutes) made after 1 January 2008.
The main award and a special award will be given for each category.
The prizes are granted by an audience vote and funded by the Association of Polish Filmmakers.

The EUROPEAN SHORT FILM Competition is an offer for young, creative directors, including independent artists and students of film or art schools. The competition includes only debuts of up to 20 minutes made after 1 January 2008.
It will be divided into three categories - documentaries, features and animations, and an award will be granted in each category.
The winners will be selected in an audience vote.

The Panorama of Contemporary Cinema: masters and discoveries shows carefully selected films, winners of the most important international film festivals. The Panorama is divided into two parts. The masters part shows films made by renowned artists and the discoveries part presents new talents of cinema.

documentaries/essays are films in which their authors speak about the surrounding reality with their own, unique language, i.e. documentaries on the borderline of careful observations and poetical impressions. Every year, this section shows films describing life in different worlds, on different continents, as interpreted by the directors' personal sensitivity.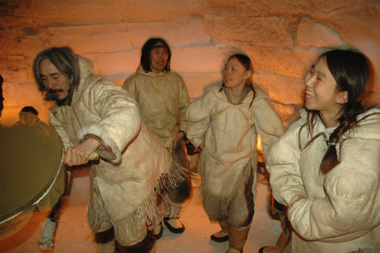 Canadian cinema
Canadian cinema has always struggled to compete with nearby Hollywood. It was somehow condemned to being on the margins of art and yet it can boast some names which are known worldwide. Films by such authors as David Cronenberg, Atom Egoyan or Denys Arcand from Quebec are already well known to the Polish audience. At previous festivals, the faithful ENH spectators had an opportunity to see The Journals of Knud Rasmussen (2006) by Norman Cohn and Zacharias Kunuk and Continental, a Film Without Guns (Continental, un film sans fousil, 2007) by Stéphane LaFleur. This year there will be an opportunity to learn much more about this cinematography - we will screen 20 of the most recent Canadian productions, made after 2000, including films presenting the life and habits of the indigenous inhabitants of Canada.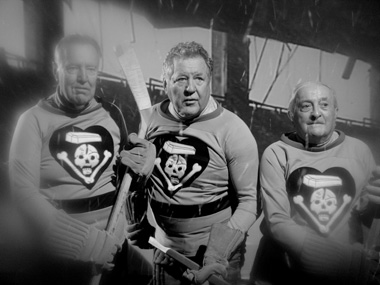 Retrospective: Guy Maddin
A retrospective of the works of this eccentric Canadian. As the author of obsessively autobiographic films, experiments with film language, stylised for silent masterpieces, he has been the festival audience's favourite for many years - legends speak of queues to halls where his works were screened at previous festivals: Careful (1992), Brand upon the Brain! (2006) or the Toronto festival winner My Winnipeg (2007). After the impressive success of Hal Hartley and Terence Davies's retrospectives, it is time for the eccentric Guy Maddin to seize the mass imagination of the Polish spectators.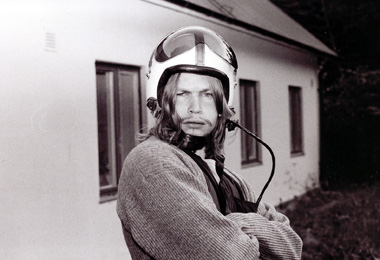 New Swedish cinema
Poles' idea of Swedish cinema is dominated by the masters, such as the great absentee Ingmar Bergman, Bo Widerberg or Alf Sjöman. The ENH festival has contributed to the presentation at Polish cinemas of works of two extraordinary personalities of the contemporary Swedish cinema: Roy Anderson and Lucas Moodysson. And this country produces award-winning films every year, such as this year's winner of the Cannes festival Involuntary (De ofrivilliga, 2007) or the winner of the special award at Sundance for The King of Ping Pong (PingPong-Kingen, 2007). In Wrocław we will screen almost twenty of the latest Swedish productions as well as a special children's and youth programme.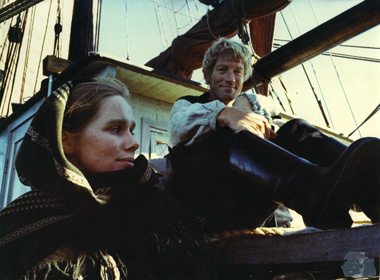 ©1971 AB Svensk Filmindustri. Photographer: Ove Alström
Retrospective: Jan Troell
Jan Troell is one of the great Swedish classical filmmakers, a universal artist - director, screenwriter, cinematographer and editor. He received the Golden Berlin Bear for his Who Saw Him Die? (Ole dole doff, 1968), and the films of his monumental epic saga The Emigrants (Utvandrarna, 1971) and The New Land (Nybyggarna, 1972) won multiple Oscar nominations and received Golden Globes. Despite his indisputable strong position in Sweden and worldwide, Troell remains hardly known in Poland. This is why at the festival there will be screenings of his most distinguished works, including Maria Larsson's Everlasting Moment (Maria Larssons eviga ögonblick, 2007), this year's Golden Globe nominee.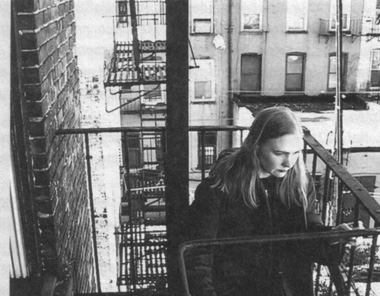 Retrospective: Jennifer Todd Reeves

This independent director from Brooklyn is known to the faithful festival audience for The Time We Killed - her feature-length debut, presented in the 2004 competition. Her works have been presented not only at international festivals (Berlin, Rotterdam, Tribeca, Sundance), but at the MoMa in New York or the famous Cinematheque Francaise in Paris as well. The 9th ENH will offer an opportunity to see The Time We Killed and a review of her short films, but also When It Was Blue, presented at this year's Berlin festival - an experiment combining photos screened by two projectors, hand-painted motives and life music performed by Skúli Sverrisson.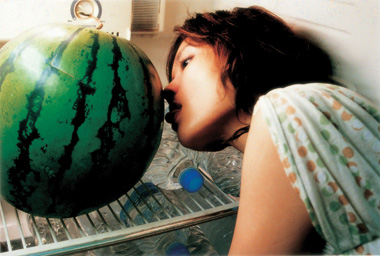 Retrospective: Tsai Ming-liang
One of the most distinguished Asian filmmakers has been admired both by the organisers and the audience of ERA NEW HORIZONS for years. His debut was the 1989 TV film All the Corners of the World, which marked also the beginning of his long-lasting cooperation with the actor, his alter ego - Lee Kang-shengi (who has visited Wrocław twice, by the way). His films - equivocal stories about loneliness in crowded Asia metropolises, won numerous awards at the international festivals, e.g.: in Cannes (The Last Dance / Dong, 1998), Venice (Vive l'amour / Ai qing wan sui, 1994 and Goodbye Dragon Inn / Bu san, 2003), or Berlin (The River / He liu, 1997 and The Wayward Cloud / Tian bian yi duo yun, 2005).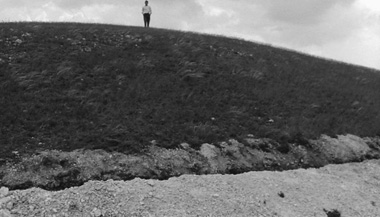 Hungarian cinema of the 1960s and 1970s
The review is organised in cooperation with the Hungarian Cultural Institute in Warsaw. The selection will present 20 of the most interesting films of the time when the Hungarian cinema was outstanding in comparison not only to other European works but to the entire world cinema. An important part of this section will be a mini-retrospective of Miklós Jancsó - the greatest visionary among the artist of this trend, whose trilogy of terror drew international critics' attention to Hungarian cinema. Besides this, we will present 15 films by other directors who created the so-called Hungarian new wave: Zoltán Fábri, István Szabó, Ference Kardos, András Kovács, Károly Makk, Márta Mészáros and others. The works will be selected together by Hungarian film critics and the festival's organisers.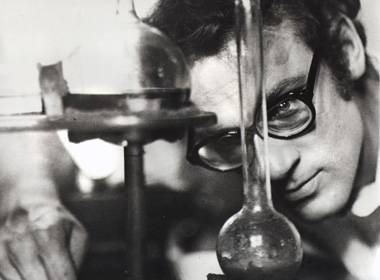 Retrospective: Krzysztof Zanussi
A complete review of the works of one of the Polish classical filmmakers who has been present in cinema for almost 50 years. Krzysztof Zanussi, the master for many generations of young filmmakers, has created more 80 feature films and documentaries. The review of his art will present the entire range of his directing skills - from amateur films of his youth to his first feature projects which made him the leading author of the cinema of moral anxiety, to his later productions when he became one of the most important persons of European cinema. This will be the first such extensive retrospective of this artist in Poland and probably in the world.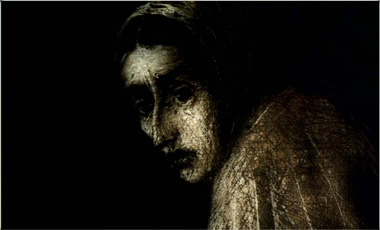 Retrospective: Piotr Dumała
For the first time in Poland, we will show a complete review of works of this Polish author of animated films. The traditional section of film animation, always present in our festival's programme, will be focused on Piotr Dumała. His works, with their characteristic recognisable technique and special, poetic atmosphere, received awards not only in Poland - at the festivals in Kraków, Łagów and Kazimierz, but abroad as well - in Valencia, Mannheim, Oberhausen, Ottawa and Zagreb.

Midnight madness shows light films and films which play with cinema conventions - a moment of rest for the festival audience after full days of more demanding repertoire.

Films of the season present a selection of the most interesting works screened at Polish cinemas during the 2008/2009 season.

Children's and youth programme - carefully chosen films for a younger audience, enriched with artistic workshops. This year we present children's and youth films made in Sweden.
The program of the 9th ENH festival will be announced on 1 July 2009.