Films description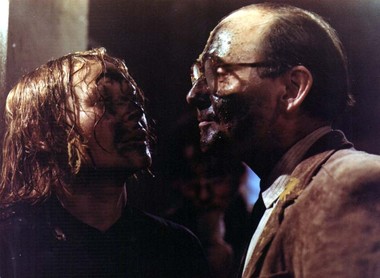 Swan's Song
Swan's Song
Poland 1995 / 81'
| | |
| --- | --- |
| director: | Robert Gliński |
| production: | Zespół Filmowy Kadr, Wytwórnia Filmów Fabularnych w Łodzi |
| sales: | Studio Filmowe Kadr |
| awards: | FPFF Gdynia 1988 - Best Director, Nagroda Szefa Kinematografii - Best Director, Best Screenplay |
| language: | Polish |
The second film by Robert Gliński, director of the Sunday Pranks and the multiple award-winning Hi Tessa who is now the rector of the National Film, Television & Theatre School. Swan's Song is a rare example of film-centred film in Polish cinema. The main character, a screenwriter is searching for a concept for a film and this search is a pretext to show scenes referring to various genre conventions and particular films. For instance, we will find in Swan's Song a reference to the famous Singin' in the Rain. The screenplay was written by Bolesław Michałek, one of the most respected Polish film critics.
Łódź Fabryczna Łódź Kaliska
Poland 2009 / 7'16'
| | |
| --- | --- |
| director: | Tomasz Sobczak |
| production: | PWSFTViT |
| sales: | PWSFTViT |
| language: | Polish |
A magical journey through Łódź, starting at the railway station Łódź Fabryczna and ending near the film school.
Navigator
July-August 2009
Search
for film / director / concert:
Go to the cycle:
SELECT A SECTION