Films description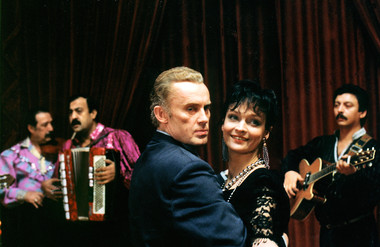 It Is Better to Be Beautiful and Rich
Poland 1993 / 95'
| | |
| --- | --- |
| director: | Filip Bajon |
| production: | Studio Filmowe Dom, Dialog Studio, Telewizja Polska, Ukrtele Film, Manfred Durniok Produktion |
| sales: | Filmoteka Narodowa |
| awards: | Złota Kaczka 1993 - Best Actress |
| language: | Polish |
A feature film based on a true story. The turn of the 1980s and 1990s, times of great transformation of the Polish social and political landscape. One day a striking weaver learns that she has become the owner of the factory where she works. This miraculous change transforms the worker fighting for her own rights into a businesswoman struggling to protect the factory from bankruptcy. Bajon's film describes the transformation and its social results in a light and understandable way. This is a comedy, but there is also place for bitter reflections of the side-effects of the political transformation in it, too.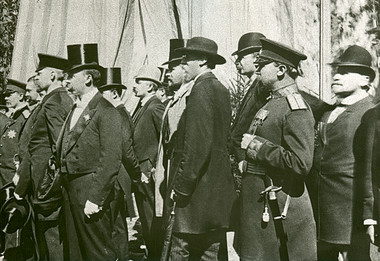 The Palaces of the Promised Land
Pałace Ziemi Obiecanej
Poland 1967 / 16'
| | |
| --- | --- |
| director: | Leszek Skrzydło |
| production: | Wytwórnia Filmów Oświatowych w Łodzi |
| sales: | Wytwórnia Filmów Oświatowych w Łodzi |
| awards: | KFT Warszawa 1968 - Special Award |
| language: | Polish |
A film story about the Łódź palaces of the famous manufacturers: Poznański, Grognam, Kinderman, Herbst, Scheibler. The documentary includes a humorous commentary read by Kazimierz Rudzki. There is a legend saying that this production inspired Andrzej Wajda to make The Promised Land.
Navigator
July-August 2009
Search
for film / director / concert:
Go to the cycle:
SELECT A SECTION